About
Once upon
a time...
Friends for more than a decade, Marie-Michelle and Tania have always known this was no coincidence. It all started with scribbled and meticulously folded pieces of paper, somewhere between the MySpace era and their obsession with One Tree Hill.
Sharing laughs, tears, clothes and celebrity gossip for half their lives, they had been through many firsts together : first crush, first period, first hangover, first heartbreak. It was now time for them to jump into their first business together.
Since they were both designers (one graphic, the other floral), creative artists, manually skilled and in a constant quest of great and beautiful, it was only natural for them to create a product that'd be as lovely as it is comforting. That's how, in October of 2016, the flame was lit. And rumor has it that it is not about to blow out.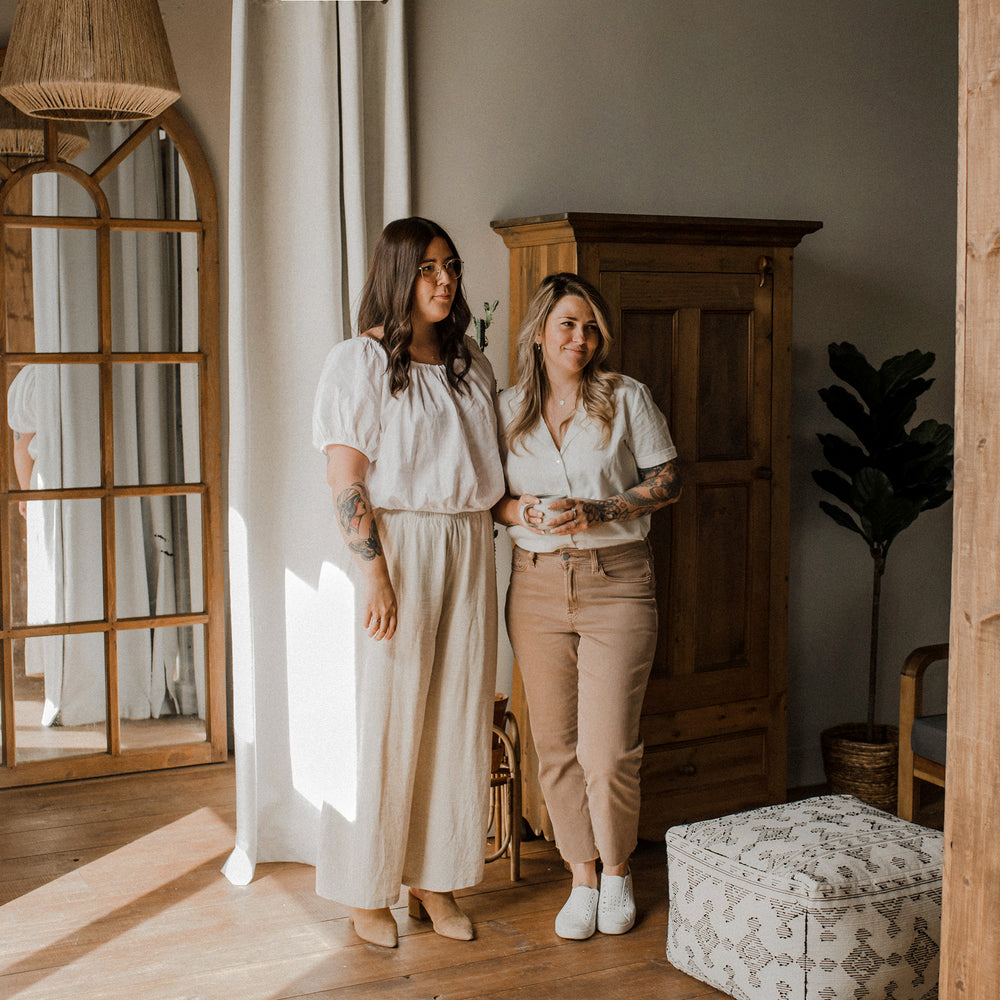 Made with love...
& much more
In 2022, the stars finally aligned and Roxane joined them after crafting the majority of the journal's articles since its creation. She now ensures customer satisfaction, manages communications and governs the audio content of the workshop; ensuring that we have our daily dose of Celine. An addition that we could no longer do without.
In a humble workshop with powderpuff pink floors, Flambette's products are entirely handmade from natural ingredients known for their exceptional qualities that are selected with a deep environmental conscience. Surprising and yet familiar, their rich fragrances were carefully picked for their addictiveness. What makes them even more charming? They're infused with a heavy dose of love, just like the story that unites their creators. And it's not all: your favorite fragrance is available in every Flambette product.
Treating yourself with Flambette is a promise to enjoy every minute: like when you are lighting a candle while reading a few chapters from a good book; taking a long shower and letting the pressure of the everyday life stream down until it disappears completely. Coming home to the most comforting smell, with a smile on your lips.
Meet your new favorites.
Live in the moment.
Because after all,
isn't it the most important?